National high-tech enterprise
| Has been dedicated to powder forming technology for 18 years
Rotary powder forming machine and Ho's machinery!
From May, 2001, Ho's formally engaged the power forming industry. With market development, Ho's Die has produced FeSiAl die, magnesium zinc and manganese zinc. Ho's Die has developed from 50 employees to 250 employees and the maximal production persons are over 300.
In Mar, 2008, Ho's invested and introduced more than 20 half automatic production equipment, which improves the productivity by 20%. Ho's Die has gradually transformed from a labor-intensified producer to an automatic producer.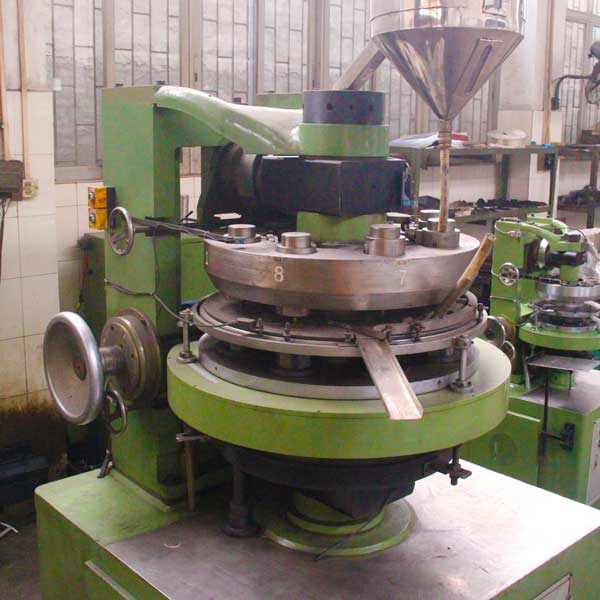 The rotary powder forming machine production project was introduced into Ho's machine in 2005 in order to build a one-to-one customization production service. Customers can customize the rotary powder forming machine according to production requirement and the matching machine is also designed as desired. Therefore, the central purchasing not only reduces the purchasing and time cost of an enterprise, but also improves match of the machine and die. Undoubtedly it is very favorable to customer enterprises.